Online wilderness medicine & outdoor safety education for everyone everywhere.
14000+ students on 7 continents since 2021.
Meets 2021 WFME Standards for Distributed & Distance Learning in Medical Education
Hybrid courses blend online efficiencies with individual attention.
Scenario preview: "Crash Near Big Bend National Park"
Realistic wilderness emergency scenarios
Innovative Practical Skills training & feedback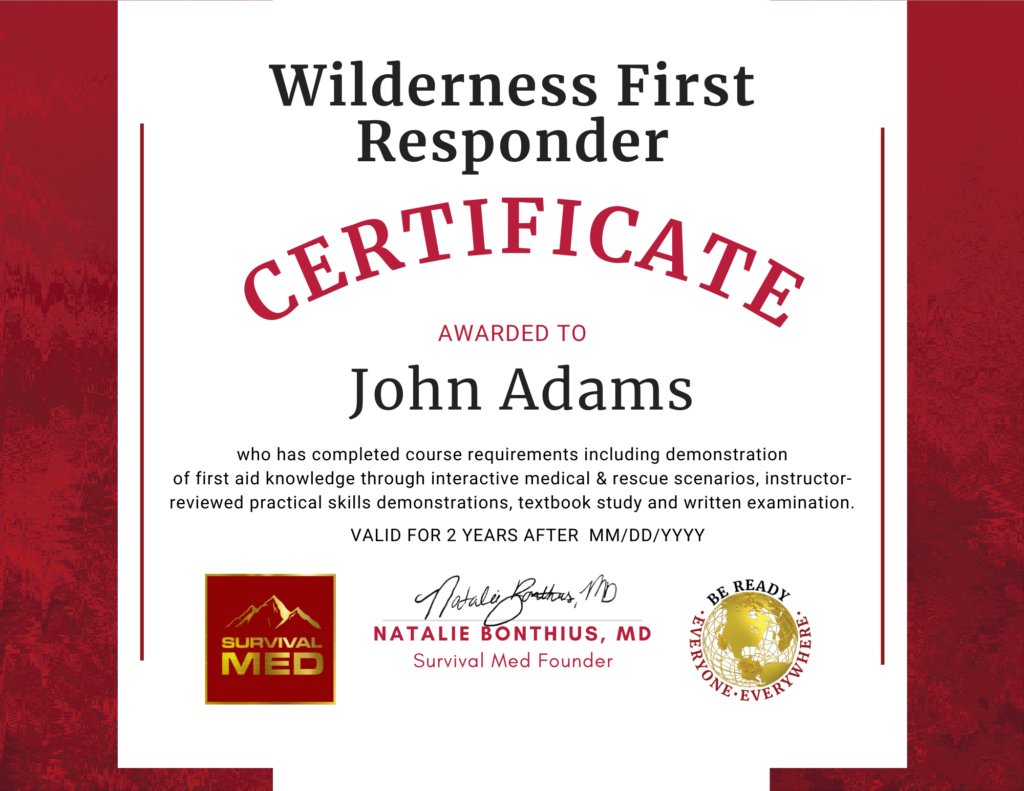 Widely-accepted 2-year certification
Accepted by National Park Service
, USDA Forest Service, National Assn for Search & Rescue, ACA/PaddleSports (American Canoe), The Mountaineers, mountain rescue teams, ski/beach patrol, SAR teams, local Sierra Club chapters, guide & expedition businesses & many others
NOTE: While many federal & state agencies have accepted our certificates for their employees, as a matter of policy they do not endorse any wilderness medicine schools or programs.
Our graduates are ready to step up when it matters most.
[just some of the hundreds of organizations where you'll find them]
ER doctor-led classes including hands-on skills training & 1:1 instructor feedback—at a fraction of the cost of in-person classes