University of Utah Associate in Wilderness Medicine Program
Transfer your Survival Med course credits at no additional cost.
Achieve a higher level of preparedness
The University of Utah School of Medicine's Associate in Wilderness Medicine program offers an even higher level of achievement for outdoor professionals and enthusiasts.
Your successful completion of our WFA or WFR courses meets the program's initial exam requirement, at no additional cost to you:
How to apply & access the program
You'll receive an access code when you receive your Survival Med certificate. 
Visit the University of Utah's Associate in Wilderness Medicine page.
Scroll to the bottom and click on "Survival Med students click here." 
Enter your access code in the email popup that appears.
You'll receive passcodes that give you access to the program's additional exams.
Same curriculum as in-person classes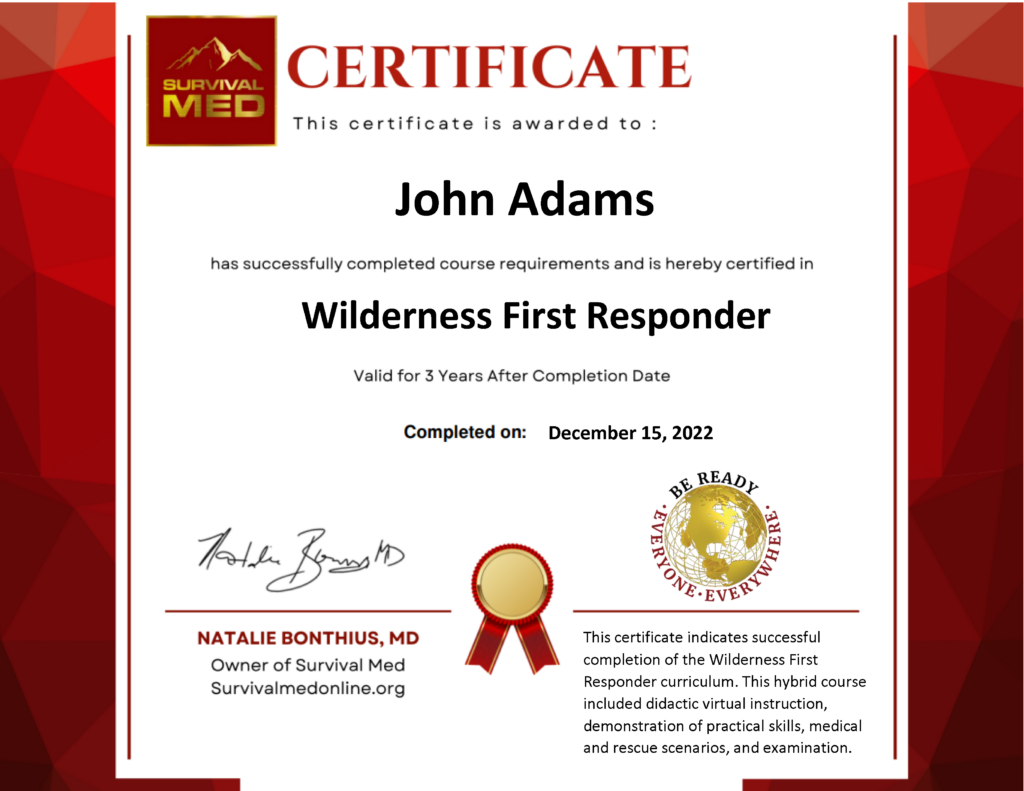 Survival Med's 3-year certifications are accepted by many major organizations including the National Association for Search and Rescue (NASAR), the U.S. National Park Service, the U.S. Forestry Service, The Mountaineers, local Sierra Club chapters, ACA PaddleSports, OSHA, and numerous local and regional SAR teams, expedition and mountain/river guide businesses, and ski patrol organizations.