No Barriers: Partnerships & Support for Emergency Response Teams.
To support the essential and often resource-strapped state and local search and rescue  (SAR) and community emergency response teams through tuition assistance, fundraising resources, low-cost advanced training and free access exclusively available to Survival Med certificants to the University of Utah's respected Associate in Wilderness Medicine program.
Survival Med's "No Barriers" initiative provides support resources to the following governmental and 501(c)3 non-profit and volunteer emergency response organizations- and their individual team members or employees, including:
Federal, state, county and local disaster and emergency preparedness and first responder agencies and departments

Community Emergency Response Teams (CERT)

Non-profit urban, rural, water, backcountry and mountain search and rescue (SAR) teams

Non-profit beach and ski patrols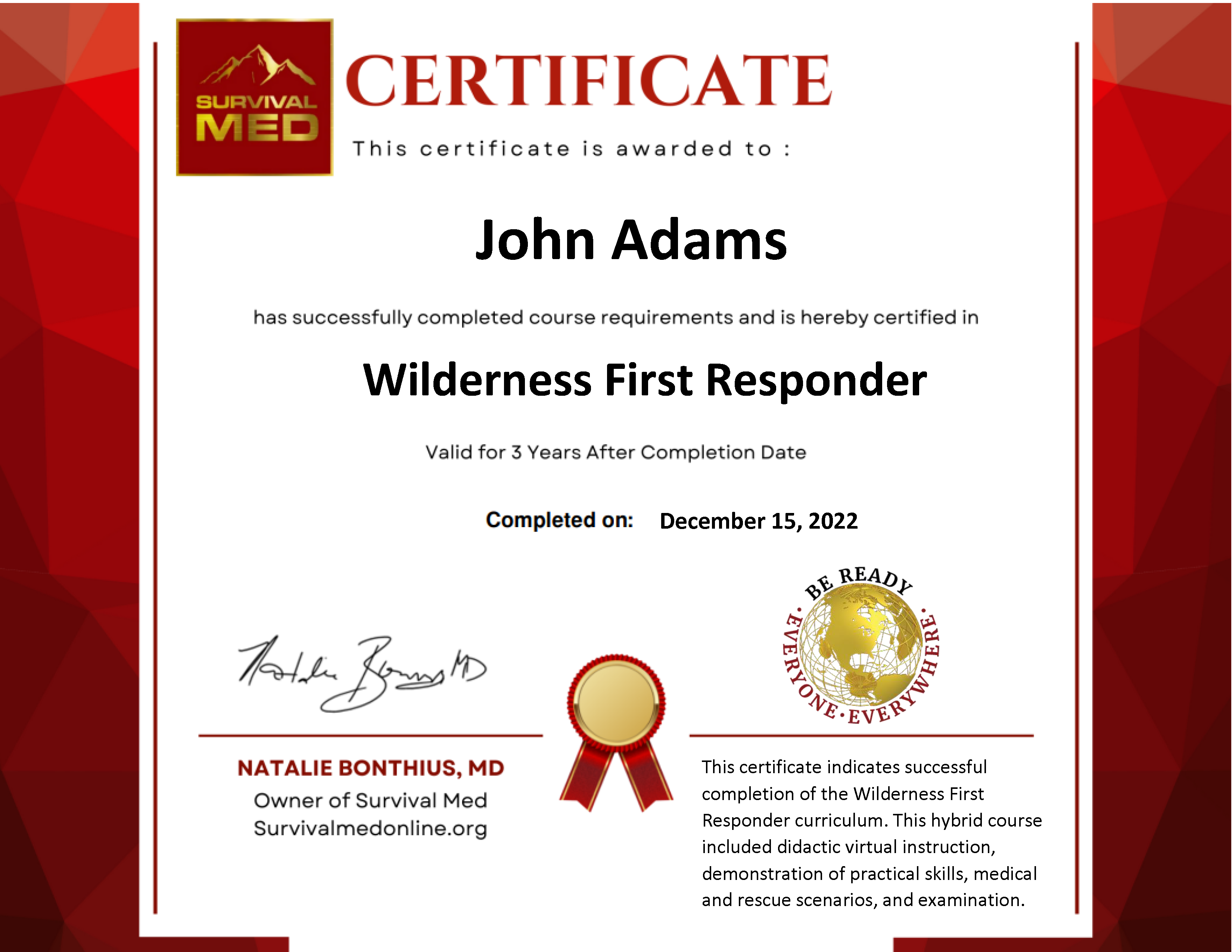 Tuition Assistance Program
State and local emergency response teams commonly operate on tight budgets. Money invested in training often means less funding for crucial gear and supplies that spell the difference between success and failure when these important teams go into action.
For that reason, we make our Wilderness First Aid and Wilderness First Responder/Wilderness-EMT 3-year certification courses available to eligible organizations and individual professionals at a significant discount from our already low prices.
Many county and local CERT and search and rescue teams receive minimal to no government funding and must fund their operations themselves.
Our entire course catalog is available as a fundraising tool for 501(c)3 organizations.
Sell Survival Med first aid and personal safety classes in your local community via your social media pages, email newsletters, and other channels.
Your minimum revenue share starts at 15% and can increase based on sales volume.
We regularly offer low-cost webinars on advanced emergency, remote and wilderness medicine topics that SAR and other emergency responders request, like our "Evacuation Decisions: The 24-48 Hour Window" class. 
University of Utah Associate in Wilderness Medicine